Investor Relations
The investor pages that follow are your resource for financial information about Fastenal Company. In this section you will find information about our current and historical share price, analyst coverage, SEC filings, our annual report and frequently asked questions as well as forms to request additional information.
Recent Releases
Jan 17, 2019
Jan 17, 2019
Events & Presentations
More events are coming soon.
Stock Chart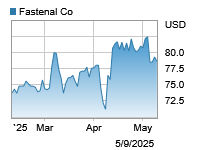 Stock Chart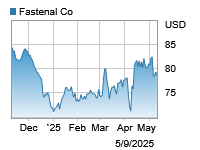 Stock Chart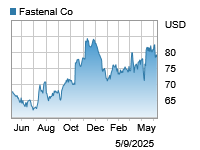 Stock Quote
Fastenal Company
Price:
Change:
Day High:
Day Low:
Volume:
Copyright West LLC. Minimum 15 minutes delayed.